Troubleshooting: Epic's Proxy (VPN) not working?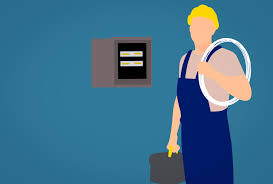 Are you having problems with Epic's encrypted proxy (VPN)? Is Epic's proxy not working or is the icon not showing up? Here are some tips to try.
Remember that Epic's encrypted proxy is controlled by a red or green plug icon at the top right of Epic. You can turn the proxy on or off or change your country by clicking on that icon.
If you don't see the proxy icon, then go to Epic's Settings or Preferences Page. At the bottom of the page, click on "Reset Epic". Then close and re-open Epic. That may bring back the proxy icon for you.
If pages aren't loading or the proxy is very slow, it may be that the server you're connected to is down or overloaded. Try changing your proxy country or try closing and re-opening Epic to connect to a different server.
If a particular page isn't loading or is very slow, try turning the proxy off. It may be that that website blocks access via a VPN or proxy. Unfortunately more and more websites are blocking proxy access.
If you're connected to a country, but a website says that you're not in that country, please try closing then re-opening Epic to connect to a different server for that country. Then visit that website again. There are at least four major databases which map IP addresses to countries. They don't always agree.
One IP address for a server may map to the UK in three databases, for example, with a fourth database mapping it to a different country.
For the highest level of privacy, use Epic with the encrypted proxy on as much as possible. We're regularly adding more servers (Epic uses hundreds already) to keep the encrypted proxy fast for users all over the world. Please let us know if a particular country or server is persistently slow or if you have other issues. We'll investigate.