Google Insisted On Tracking You — We Said NO!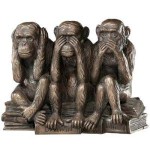 Google effectively censored us then they insisted on tracking you (our users). We said no and they cut us off. So our only source of revenues has been cut off. We need your help! Visit this page to find out how you can support Epic
We have been working indirectly with Google through one of their partners and had an arrangement where they would send us search ads via a masked ip address. In this way, your privacy was protected. To get search ads from Google, Google forced us not to mention the words "Google" or "Chrome" in our web page. They didn't ask us to delete any content in our web page, but they forbade us from using the words "Google" or "Chrome". Not being able to reference "Chrome" debilitated us, since we're not able to explain how we're similar to and how we're different from Chrome. If you look closely at our current home page, you'll notice a number of things read a bit odd. Google did other things including forbidding us from having "images" on our search page link to Google's images or "videos" link to YouTube. That was particularly ironic for a company whose entire service depends on linking to other websites.
A few months ago Google for no particular reason insisted that we send our users' actual IP address. When we refused, they cut us off. Rather than allow you to be tracked, we cut off our only revenue source.
Google has informally stopped licensing search ads to new browsers — this forced us to retain the name Epic (we had another incarnation of Epic with a different focus) which created many problems including a threatened lawsuit for us.
If the Google Search Advertising business were a stand-alone business, it's unlikely that it would hesitate to work with other web browsers. This is not unlike Microsoft's leveraging its OS to gain dominance in the browser market which was a very successful strategy. We have brought this to the FTC's attention.
Epic will continue and will always protect above all your privacy online. Please visit this page to see ways to support Epic. We thank you for your support!