[resolved] Norton Users — Norton is quarantining or even deleting Epic.exe without notification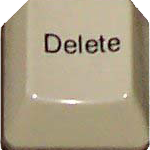 Dear Norton Users — please backup your passwords & bookmarks immediately!!! Norton claims to have fixed this — to ensure that it's fixed, please select "LiveUpdates" in your Norton software. What happened is that Norton's "heuristics" misidentified Epic as a threat and deleted Epic.exe, often without even notifying you.
We've seen this issue with the heuristics of many anti-virus software — they seem to have a lot of false positives. Norton unfortunately at first couldn't reproduce the problem and was rather non-chalant about it despite our repeated complaints. Then they claimed to have solved it, but users continued to report an issue. We hope they resolve it soon and change how their software works to at least ask a user if this software is trusted or not before deleting it — better yet, Norton shouldn't delete your software but just quarantine it. We're really not sure what they're doing and it doesn't seem they have the best idea either?!
Here's how to *Backup Passwords & Bookmarks*.
1. Open a window navigator, then type %localappdata% and press return.
2. Then open the "Epic Privacy Browser" folder, then open the "User Data" folder, then open the "Default" folder.
3. Then copy the files (not the folders) in the "Default" folder — particularly "Bookmarks" "Bookmarks.bak" "Login Data" "Login Data.journal" "TransportSecurity" "Preferences" and any other files there.
4. Copy those files into some safe folder on your system!!
We hope this is resolved soon, but it's better to be safe and backup your data if you're a Norton user. Thanks to the many users for reporting this issue to us!!!!