New in Epic: See Who's Spying on You in Firefox, Chrome, IE & Safari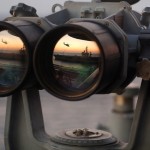 Fasten your seatbelt. You've probably noticed hundreds of tracking attempts blocked everyday as you use Epic via the counter at the bottom of the new tab page. In the latest version of Epic, you can see the private companies who've been tracking you in your other browsers.
To see who's been spying on you in your other browsers, open a new tab page in Epic (Windows: ctrl + t / Mac: cmd + t ), then at the left side in the center, there should be a small box: who's been tracking you in your other browsers. Click there and see who's tracking you in Chrome, Firefox, Safari and IE. We analyze cookies stored on your computer, so there may be more trackers using tracking scripts and other methods. Safari tends to support less tracking via their blocking of third-party cookies, a good step from Apple for privacy.
Let us know how many trackers you find — test users have found hundreds per browser.